Up and Coming!!!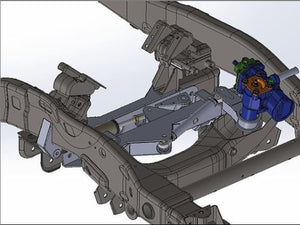 1999-2006 Chevy Swing Steering upgrade
The factory GMT800 and GMT900 steering racks are commonly known as the weak link in the front end of these Silverado/Sierra platforms. OpenAir Motorsports is in the testing phase of a swing steer/steering rack elimination kit for both the 99-06 and the 07+ 2WD Chevy/GMC 1500s. This swing steer kit will replace the factory steering rack with a steering box and swingset assembly, eliminating the weak link in the front end. Our kit has been engineered to work with ALL aftermarket long travel kits without adding bump steer or otherwise changing the steering geometry. This steering package adds hydraulic assist, and offers a quicker steering ratio to help you maintain control during quick maneuvers at speed.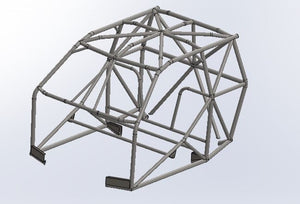 WIY Cage 1999-2006 Chevy extended cab
Sometimes the desert bites back, and when it does it is critical to have a cage to keep you safe. Our cage has been engineered for maximum occupant protection while optimizing usable space, maintaining tight tolerances to the cab, and minimizing additional weight and unnecessary tubes.  This kit will come laser coped, and CNC bent, ready for user assembly and welding. Please contact us by email if you are interested in test fitting our cage at a below retail cost.